This is my last post. I do not have a time to send here anything new. So I will try to do a short review of my own G7X mark II.

It was a little bit expensive camera, but I am really happy with it. My cousin said, that it has better output than his DSLR =) I think there is no better camera for the money!

What I like:
• Really fast (when compared with my previous camera IXUS 980 IS)
• Beautiful colors and sharpness
• Perfect depth of field posibilities
• A lot of controls
• Direct sending photos to google photos - this saves a lot of time. I just choose the range and then send them...
• Size M2 (9MPix) is just right for me
• Higher compression of the jpeg is not visible, but the files are a lot smaller - only about 3MB (size M2).
• it is relatively small a light - I wear it in the case on my belt
• display is visible under the direct sunlight (I'm using the vicuity matte film)
• bouncing of the flash - it is a great feature
• face focus works great!
• USB charging is great. And it is possible to look on the photos during charging but not to take photos. But I do not need another battery - every evening I charge it from the power bank.
• ISO 1600 is incredibly good!
• auto ND filter is must-have :)

What is not so good:
• I think the ISO 4000 is last useful. ISO 6400 is too noisy.
• Sometimes wrong auto white balance
• It is hard to focus dark face (or thing) when the background is too bright
• HDMI cabel is not in the package
• The camera does not power off after the sending of photos via wifi

Other insights
• I found out, that I almost do not use the ring around the lens. For me it is easier to use the ring on the back.
• Often I set the exposition control ring to some position, but next day I forget that is not in the "0" position.

Thank you for reading of my posts. And now, if you have enough money, go I buy this wonderful camera! =)

Here are my last photos:
Powered by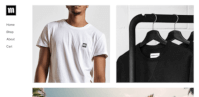 Create your own unique website with customizable templates.